Posted on June 11th, 2008 by Jean
I'm a little hung-over. We went out last night to celebrate my birthday early. One of our friends had arranged to take us, but then had to cancel last minute. Tom and I still went. The friend comped us $150 towards the meal.

We had about 5 minutes to kill before dinner, so we sat down to gamble. I hit 4 Aces for $100!




Dinner was GREAT, and Tom was so much FUN!

I put a flower behind my ear.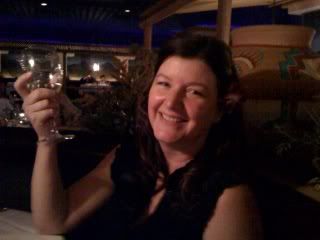 Tom put a flower behind his ear.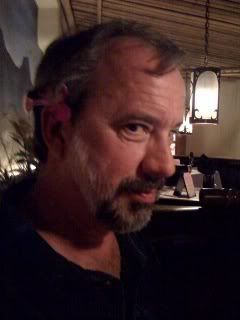 We drank.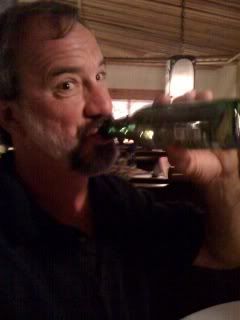 Tom licked my face.




Oh, here's Chris, our server. I told him I'd blog about him. I don't know why he's blurry… hiccup!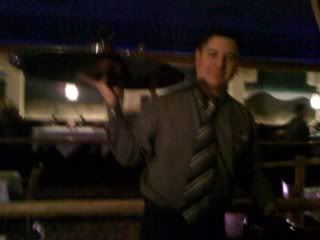 Let's see… oh ya! The food!




We had steak & lobster, calamari, escargot, and oysters.

Anyone know how to cure a hang-over?