Posted on January 13th, 2011 by Jean
Being an Arizona family, each winter we search for snow with the express purpose of playing and freezing our butts off. Mount Charleston (outside of Las Vegas) had a record 8′ of the fluffy white stuff, but accommodations on the mountain were nil. Santa Fe Station Casino offered the closest lodgings, plus online reservations were a cinch!




We arrived at the "Designated Snow Play Area", got the kids suited up, and hauled them in their little Christmas sleds towards a hill.

This run looked good…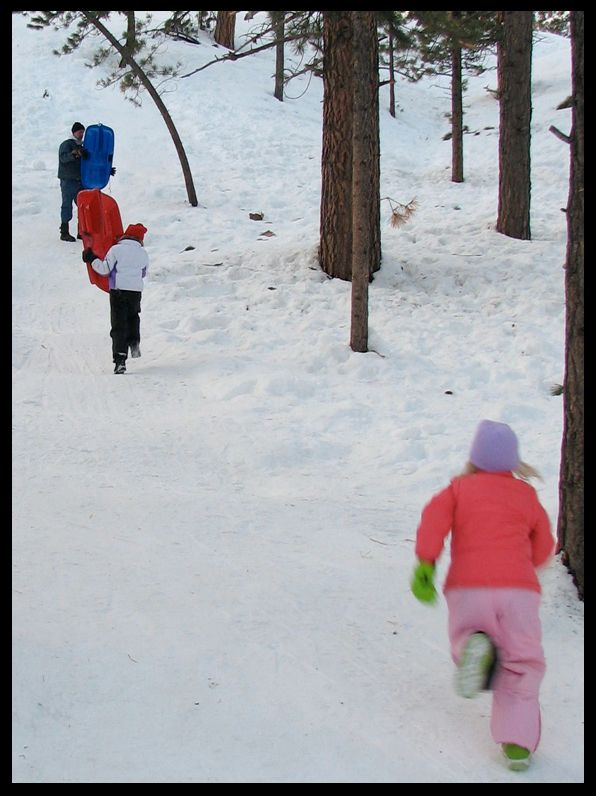 …but veered towards a tree!




Both girls were fine, and eventually steered their sleds straight.

We ate snow,




tried to build a snowman,




took lots of pictures,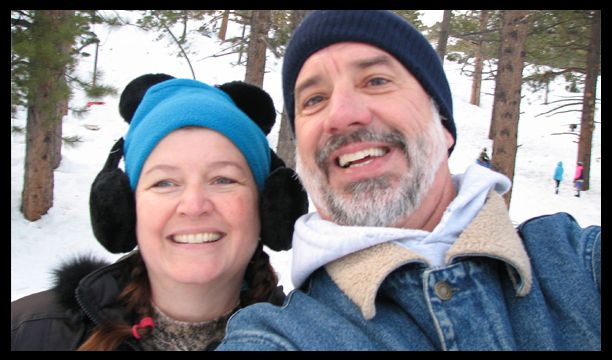 and enjoyed the scenery.




Ninety minutes later, we were heading down the mountain to thaw and check into our room. The girls chose their bed, then ran to the bathroom to check out the toiletries. They would have tested the lotion, shampoo & conditioner immediately, but we distracted them with the mention of dinner.

Steakhouse, Mexican, Sushi, Buffet, Fatburger, Chinese, Wings, Pizza, or Coco's Restaurant & Bakery ~ so many choices! Coco's won us over with their extensive menu, and we all dined happily.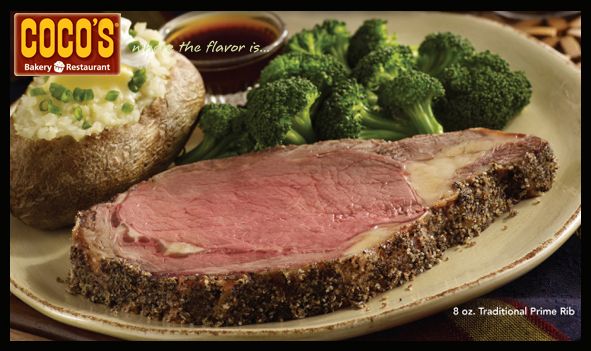 After dinner, we bowled. Tom and our youngest daughter had something in common. It was their first time bowling! How does a 49 year old man go through life without bowling?

I left my camera in the room, so I tried to spruce up these phone shots with photoshop filters.




When our summer temps reach 120º F / 48.89º C, we'll be wishing the snow was still on the mountains.

• Snow: Love or loath?
• Cabin or Casino?
• Which restaurant would have enticed you?
Tags: casino, Cocos, family, Las Vegas, Mount Charleston, photos, quest, search, sled, snow