Posted on August 22nd, 2010 by Jean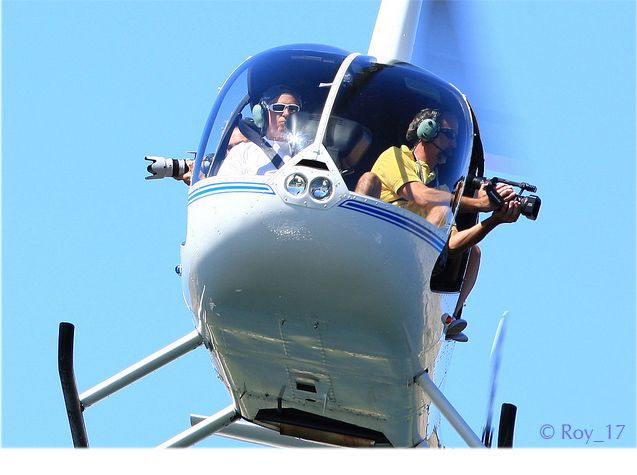 I'm so proud of Tom (above in yellow shirt) for filming the Bullhead City River Regatta 2010. He took great video of the festivities. It was originally estimated that 11,000 participants floated nine miles down the Colorado River between Laughlin, Nevada and Bullhead City, Arizona. Now numbers are closer to 15,000 people floating for 3-4 hours in 109° heat.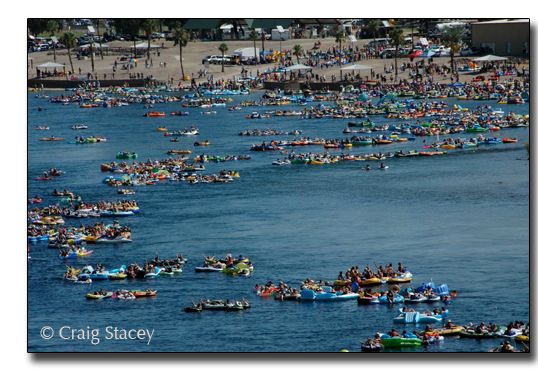 If you'd like to take part next year, visit the regatta's official website or like it on FaceBook.

It took me a few days to edit the 90 minutes of video down to 4 minutes of highlights. So far, we've had over 3,000 views on YouTube. Everyone has been very positive, stating how much fun they had or how they won't miss it next year.



If I were to float down the river, I'd need a buoyant tube, good friends, and cold beverages.

• Would you rather hover or float?
• If floating, what would you need to enjoy your day?
Tags: AZ, Bullhead City, laughlin, NV, regatta, River, Video, youtube