Posted on July 21st, 2008 by Jean
It is Monsoon Season in Arizona. All of a sudden, the blue skies turn gray, the storms blow in, and the rain begins to fall. Yesterday morning, Pearl grabbed her paper parasol and headed outdoors.




When the rain had subsided, she gathered up some leaves and brought them into the house. She placed them on a pillow, and covered them with a tissue to warm them. She's such a thoughtful child.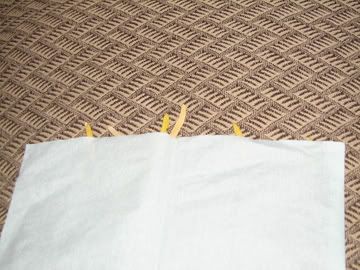 ---
Remember a few weeks ago when I got the
Vulcan nerve pinch
at the hair salon?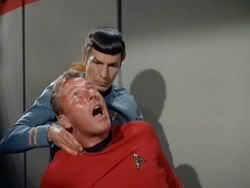 Well, when my head was in the bowl, my hands went numb. That sensation went away, but I was dizzy for a week. I finally broke down and told Tom. He thought perhaps I had pinched a nerve and should see a chiropractor. I made an appointment, told them my story, had x-rays taken, and went for my follow-up visit. The chiropractor informed me that a normal spine curves in 3 places.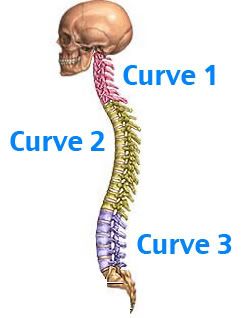 I guess I don't have my curves in all the right places. My neck is straight and almost bending the opposite way.

This isn't my x-ray, but an example I found on Google Images.
This condition can apparently be caused by spending a lot of time in front of a computer (go figure). Now I face a month of chiropractic care with x-rays taken again in August. I'll be sure to snap a picture next time! Just seeing my bra's underwire in the x-ray is reason enough!
---
Tom and I spent most of this past weekend painting our pantry. I had found a grain bug in my cereal and on a cracker. I will spare you the disgusting photos! We tossed out everything from the pantry that was opened, and wiped the pantry surfaces with Murphy's Oil Soap. Then Tom had a brilliant idea. Let's paint the pantry! It was a putrid pink color thanks to the original owners. I don't know why we hadn't painted it sooner. Anyway, it is now a crisp, clean white! Tom also suggested we buy a frosted glass door with the word
Pantry
on it. I think that will look splendid.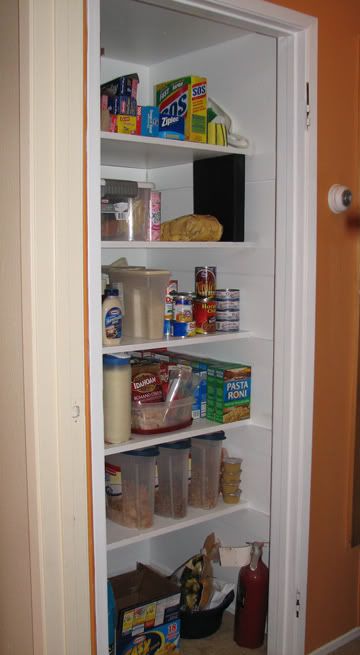 I even bought air-tight containers for cereal, rice, potato flakes, and bread.
---
I'd like to leave you with the whimsical images of
Balloon Dogs
by artist
Jeff Koons
. Wouldn't you love to have one of these?! I know I would!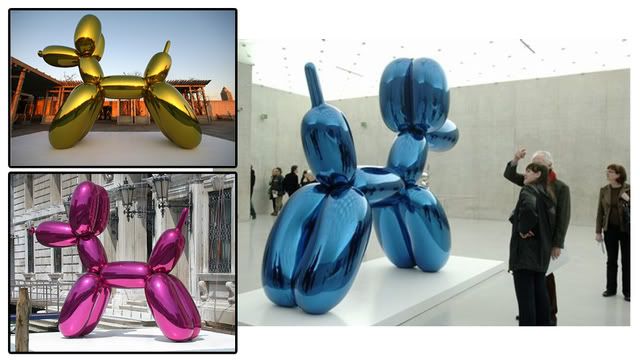 Tags: art, artist, balloon, chiropractor, jeff koons, monsoon, nerve, pantry, pinch