Posted on July 30th, 2011 by Jean
The girls and I wanted to do something special for hubby's birthday, so when I saw these adorable Angry Bird cake pops, I knew we had to (attempt to) make them. Tom is a huge Angry Birds fan.




A few days before his birthday, we went to JoAnne's Fabric & Crafts to buy lollipop sticks and meltable candies. We also found candy eyes, reasonably priced, and overpriced beaks which we nixed. At the check-out, the friendly cashier recommended a cake-pop tray. Sounded ultra-easy to use, so we bought it too.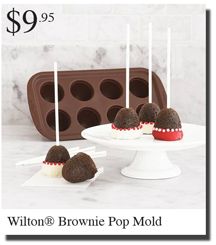 Birthday eve we began baking. We whipped the chocolate cake mix, poured it into the mold, and popped it into the oven. Ten minutes later, we inserted the lollipop sticks, and returned the pops to the oven to finish baking.

Baked and cooled, it was time to pop the pops out of the mold.

Mistake – the cake balls slid down the lollipop sticks. Speared birds wasn't the effect we wanted.

We baked another batch of birds, and began melting the colorful candies to coat the cooled ones. We stuck eyes on while the candy-coating was gooey, then sat the birds in the freezer to harden. We frosted orange beaks on upon removing the birds from the freezer.

There was enough cake batter left over to bake a single-layer round, and we frosted it green to represent a grassy hill. We were ready to surprise Tom, and surprised he was!




I'm not a baker by any means, but it sure was fun attempting these.

• What themed cake would you make?
• Do you have any cake ball tips?
• Play much Angry Birds?
Tags: 50, angry birds, baking, Birthday, cake, cake balls, fun, games, hubby, recipe