Posted on October 23rd, 2010 by Jean
There's a large, prestine park near my parents' home, so after a delicious breakfast at Huckleberrys, we all took a walk with Grandma and Papa to exert some energy and enjoy a little more bonding time.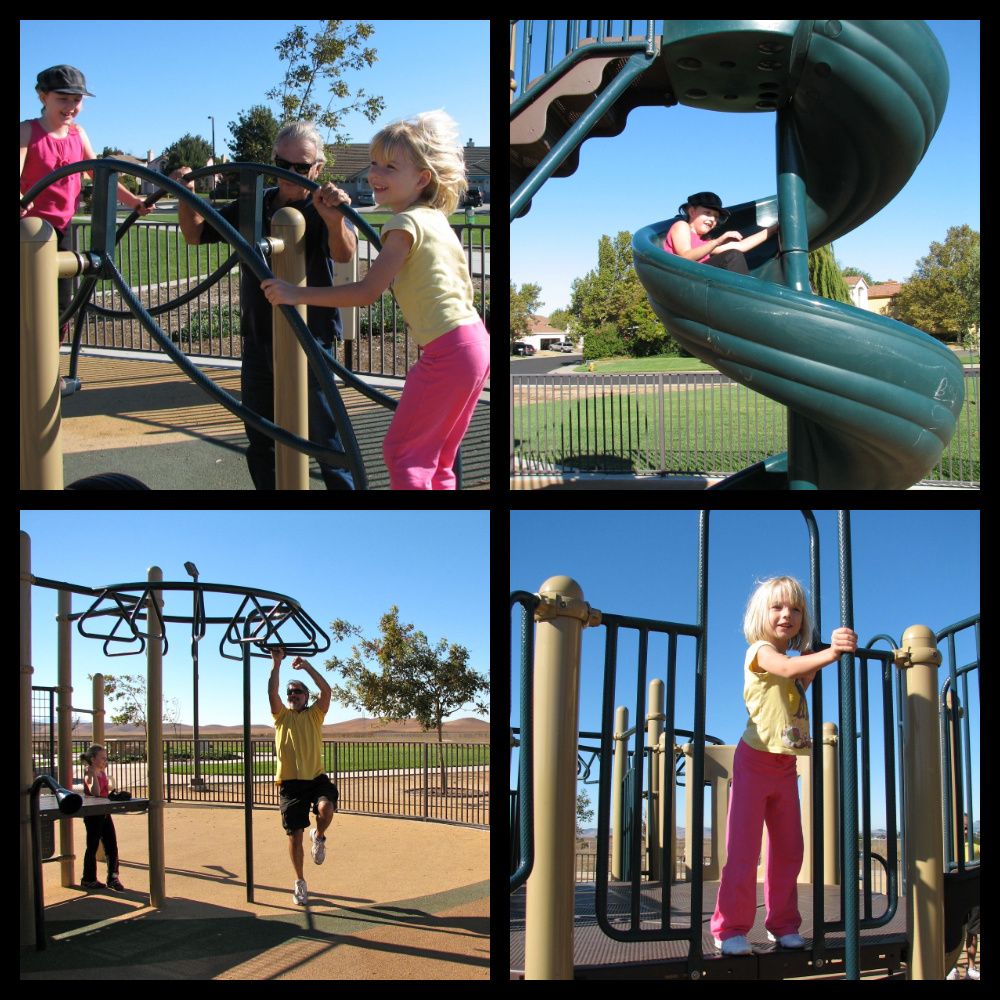 Then we were off to Six Flags Discovery Kingdom in Vallejo. It used to be Marine World, and is an aquarium, zoo and theme-park. If you go, buy your tickets online. Adults pay kids' rate. It's also worth the extra $5 for premium parking reducing your trek to the entrance.

It's impossible to cover all that ground in one afternoon, so we stuck to the zoo and kiddie rides.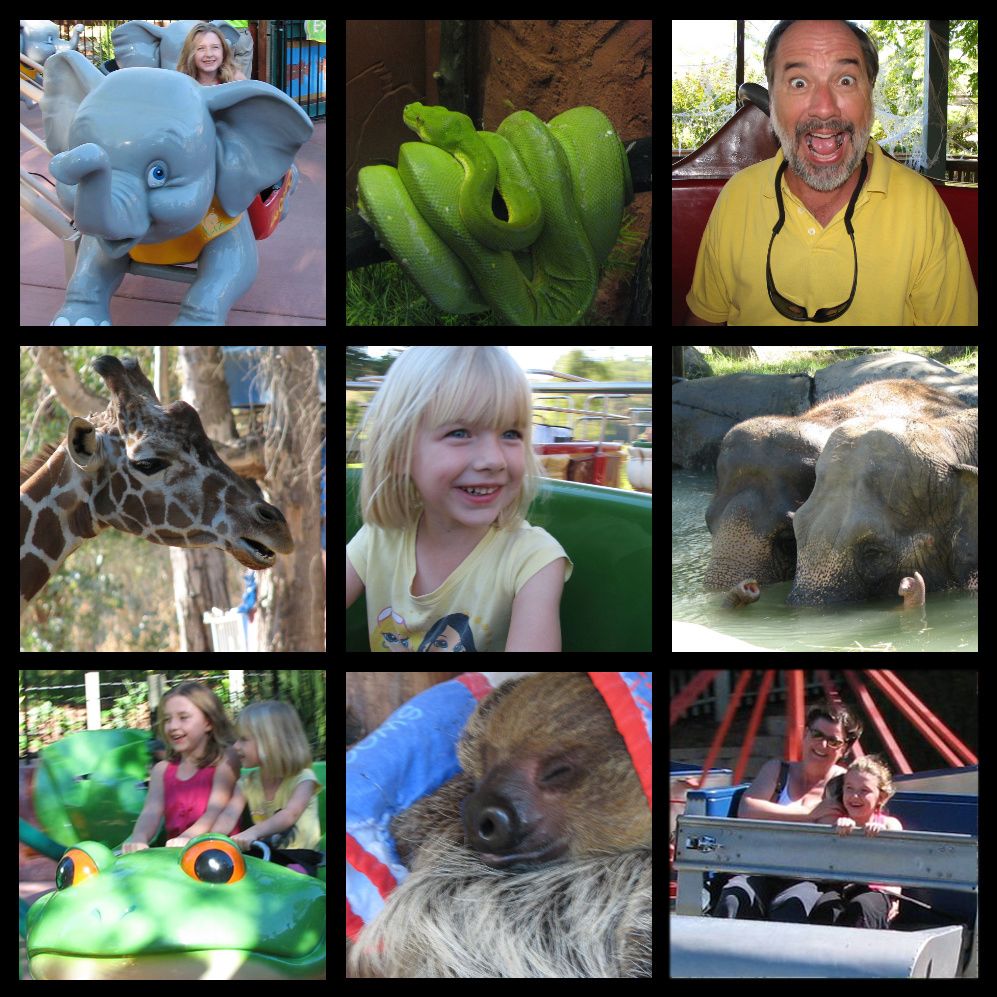 Lunch was ridiculously expensive. The "special" at the Beachside Burger Shack was four burgers, four fries and four sodas for $44.




Tom and I had guacamole burgers, and with the kids' chicken baskets, our total came to around $50.

A highlight of the day was watching this young adult tiger eating meat treats in his very own swimming pool.




After five hours, we were more than happy to return to our hotel and crash in our beds. Tom got up to retrieve us a pizza from the restaurant next door. Food tastes so much better when you are completely exhausted.

We slept soundly, and awoke to a beautiful morning for travel. Our flight was scheduled for noon, so after packing and checking out, we met Mom and Dad at my brother's house to say our good byes. I hope we don't let another three years pass before our next visit.

• Do you pay the exorbitant dining rates at amusement parks?
• Aquarium, zoo, or theme park ~ which is your favorite?
• Can you identify the animal in the bottom row of the Rides & Zoo collage?

To view our youngest daughter's fondest memories of the trip, visit my guest post at The Mama Mary Show.
Tags: amusement park, animals, aquarium, California, collage, kids, photography, rides, Sacramento, Six Flags, theme park, tiger, travel, vacation, Vallejo, zoo