Posted on July 26th, 2008 by Jean
Before heading home, we decided to visit the Wild Animal Park.

First stop, the Conservation Carousel.




Did I mention I forgot to put on sunscreen?

We were lucky to see a family of coots. Perhaps you're familiar with all 3 stages.




In the Petting Kraal we were able to approach several deer species.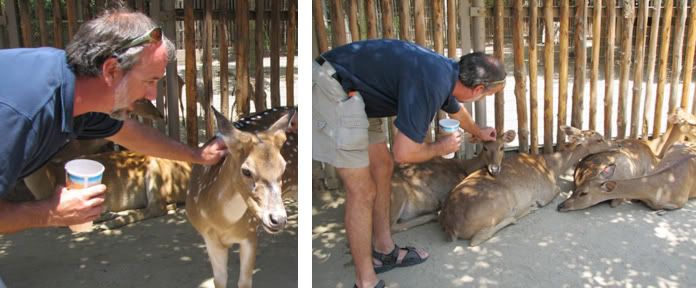 Tom managed to pet the deer without spilling a drop of beer.

Who lives in a pineapple under the sea?




I'm not sure of the correlation between Wild Animals and SpongeBob, but we donned our 4-D glasses for a really cool motion ride!




The movie took us on a journey to the bottom of the sea to snatch a wayward pickle. Let me tell you, being sprayed with pickle juice at the finale, well that was the icing on the spongecake!

Here is a beautiful gorilla that walked off after a man in the crowd wouldn't stop barking.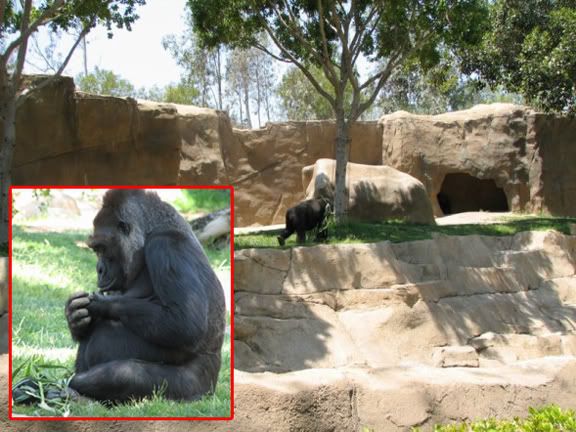 We viewed these stunning macaws in the aviary.




We finally arrived at the Journey Into Africa Tour, a 2.5 mile (4 kilometer) tram ride.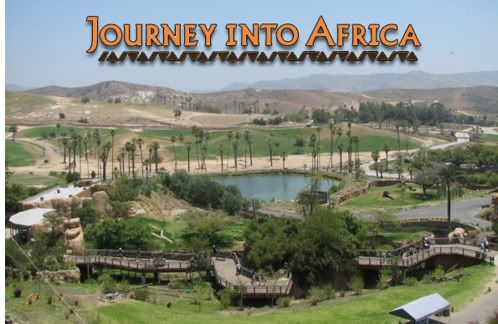 Many wild animals roamed relatively free, while others had secluded habitats.



Cheetah was not roaming free.

The tram ride ends at Lion Camp. Look at this gorgeous fellow taking a siesta!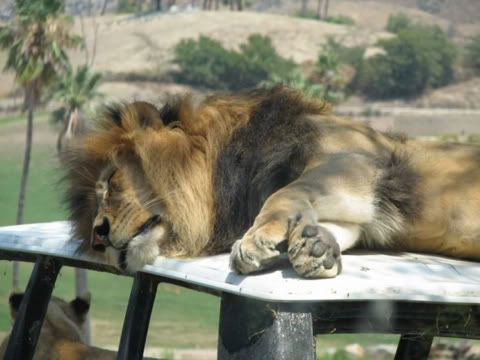 <

After seeing the wild animals, there was only 1 thing left to do: buy souvenirs!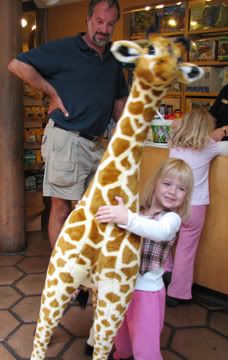 Anybody have a carseat for a giraffe?

That concludes our San Diego trip. Thanks so much for coming along!
Tags: 3-D, 4-D, Africa, animal, beer, camp, carousel, coot, deer, journey, lion, park, San Diego, spongebob, tour, trip, vacation, wild