Posted on December 5th, 2010 by Jean



As far back as I can remember, my family has baked these Winter Gingerland Cookies. Mom found the original recipe in a newspaper during the 1960's. The clipping is long gone, but her hand-written note remains.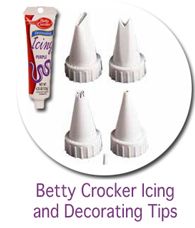 I'm continuing this tradition with my daughters. They're a great help in the kitchen, and enjoy themselves along the way. The secret is to keep it fun and lend a hand.

The kids can add the ingredients, roll the dough, cut out the cookies, and most importantly, decorate them! We buy Betty Crocker icing in tubes. The plastic, interchangeable tips are less than $3. at your local grocery store.

Press play when you're ready to see how easy this recipe is, and rock out with Hip Hop Jingle Bells!



Here are some of my favorite photos from the day. Hot cookies cool on the stove while our kitten, Lucy, undecorates the tree.




Family enjoying cookies.




Oldest daughter draws a gingerbread man while youngest daughter continues to play with the dough.




• What traditional treat do you bake during the holidays?
• Do you have kittens in your tree?
• How do you prefer your Jingle Bells?

DOWNLOAD A PDF OF THIS COOKIE RECIPE compliments of JeanHasBeenShopping.com
Tags: bake, Blog, children, Christmas, cookies, decorate, family, fun, gingerbread, recipe, vlog