Posted on September 10th, 2010 by Jean
After tucking the children into bed at night, I sneak to my room and watch an hour of Celebrity Ghost Stories, Ghost Hunters International, or Psychic Kids: Children of the Paranormal.

If you get a chance to hear celebrity Sammy Hagar's tales, tune in. He's so mellow as his stories unfold. Or listen to Ghost Hunter Barry Fitzgerald's thick Irish accent as he respectfully requests the presence of ghosts. Tis lovely. Paranormal kids are in good hands with no-nonsense psychic, Chip Coffey.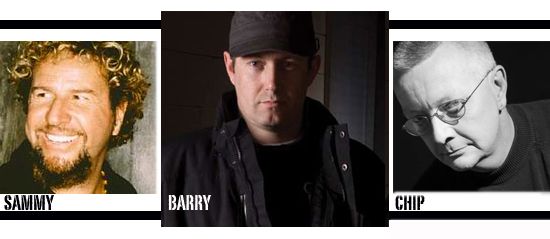 I wish shows like these had been around when I was younger! Growing up, I experienced so much paranormal activity I thought I was haunted.

Here is my homage to Celebrity Ghost Stories. I call it Blogger Ghost Stories.



• Do you watch televised ghost shows?
• Do you have a haunting to share?
• Would you ever investigate a haunted domicile?
• Have you ever looked in a mirror and seen something unexpected?
Tags: 1983, barry, bat, bio, Blog, Blogger, blogging, California, celebrity, chip, coffey, demon, fitzgerald, ghi, ghost, hagar, haunt, haunted, haunting, hunters, international, investigator, paranormal, pinole, psychic, sammy, Scary, stories, vlog, vlogging