Posted on July 4th, 2011 by Jean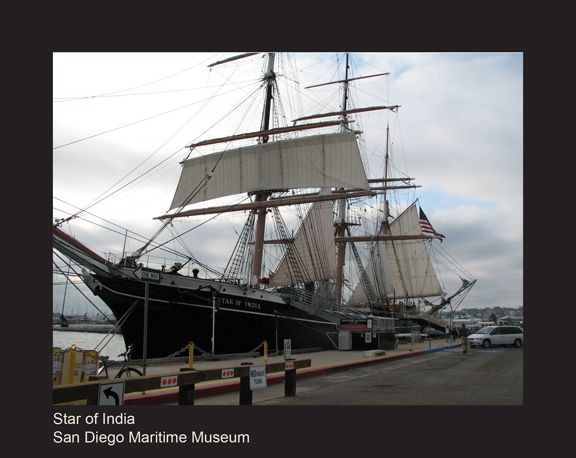 We just returned from a quick trip to San Diego. From the minute we pulled up to the harbor and saw this incredible ship, we knew our vacation had begun.

The Maritime Museum of San Diego currently has three ships and two submarines on display. Tour tickets range from $8-$14, but it costs nothing to view the ships from land.


Personally, you wouldn't catch me inside a submarine. Nothing against subs. I just wouldn't want to be in a confined space anywhere let alone submerged in the ocean.

A short walk from the museum and also on the harbor is Anthony's Fish Grotto. Looking at their website, I see they were voted Best Seafood 14 years in a row. The girls and I grabbed a table, and Tom ordered us clam chowder, fried clams, chicken & fries, beer, wine and soda. Everything was delicious!




Hopping back into our vehicle, we went a short distance down the road to Seaport Village. We loved going through the shops, seeing the beautifully manicured landscaping, the twinkling lights wrapped around the trees, other tourists milling about, riding on the 100+ year old carousel, and choosing delicious treats at the Candy Shack.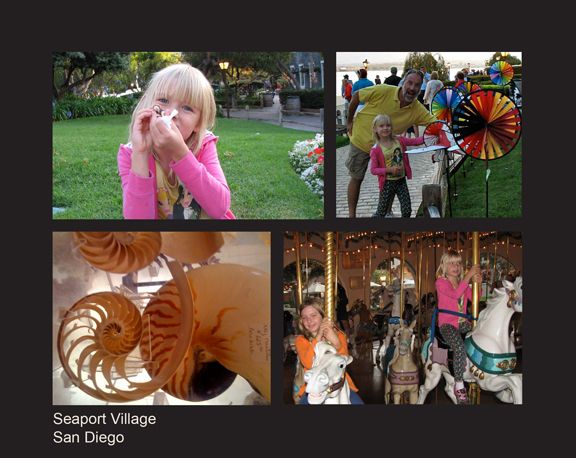 We settled back into our hotel room wanting to get plenty of sleep for the next day's excursion to Sea World.

To be continued.

• Do you have any summer vacations planned?
• Have you been to San Diego?
• Seafood – yeah or nay?
Tags: Anthony's, California, candy, fish, grotto, harbor, holiday, maritime, museum, San Diego, Seaport Village, seashells, ship, Shopping, shops, Star of India, submarine, Tourism, vacation