Posted on November 1st, 2013 by Jean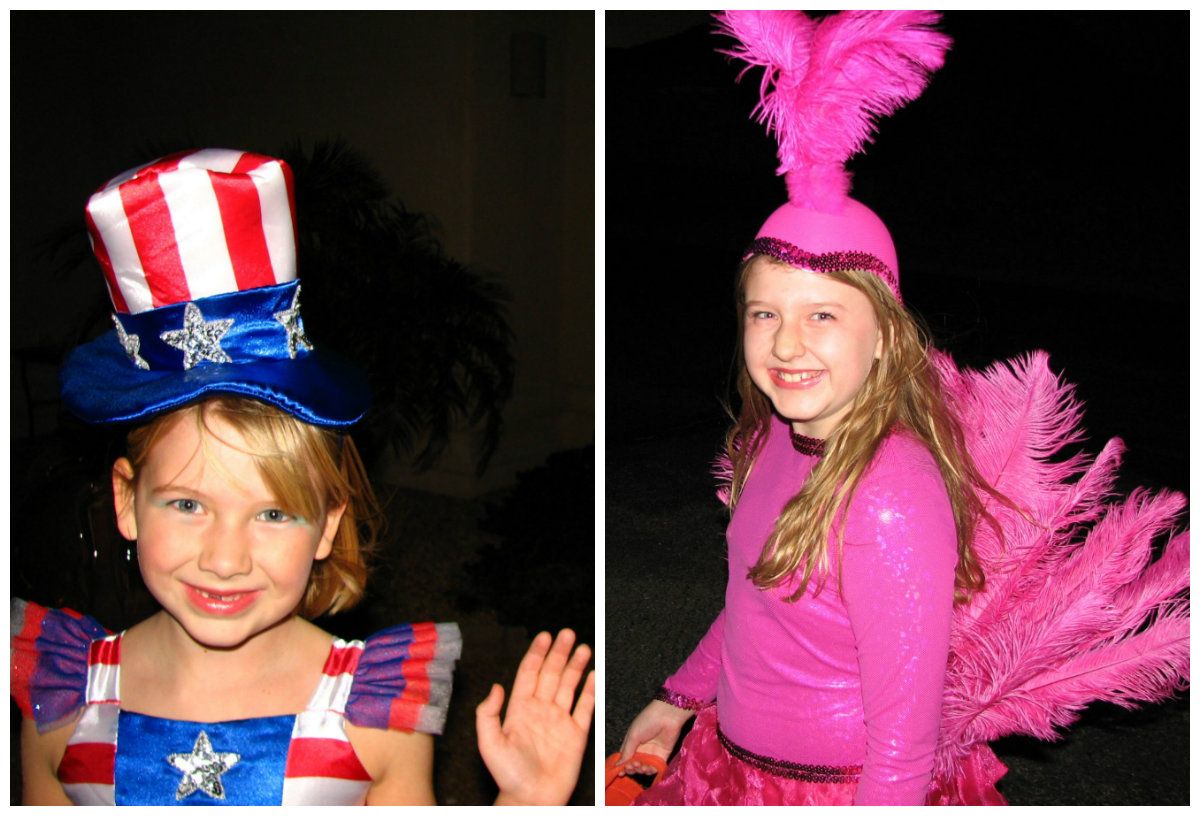 Last night we took the girls Trick-Or-Treating, door to door, old-school style like in our youth. This was the first time for our daughters who have in the past collected candy along the Laughlin Casinos' River Walk. To say they were nervous is an understatement. We had to encourage them to ring that first doorbell. They got such a warm greeting, that it made subsequent bell ringing a breeze! Most thanked the girls for visiting, and some took photos of them. A few doors had a bowl of candy or colorfully bagged treats placed on the stoop.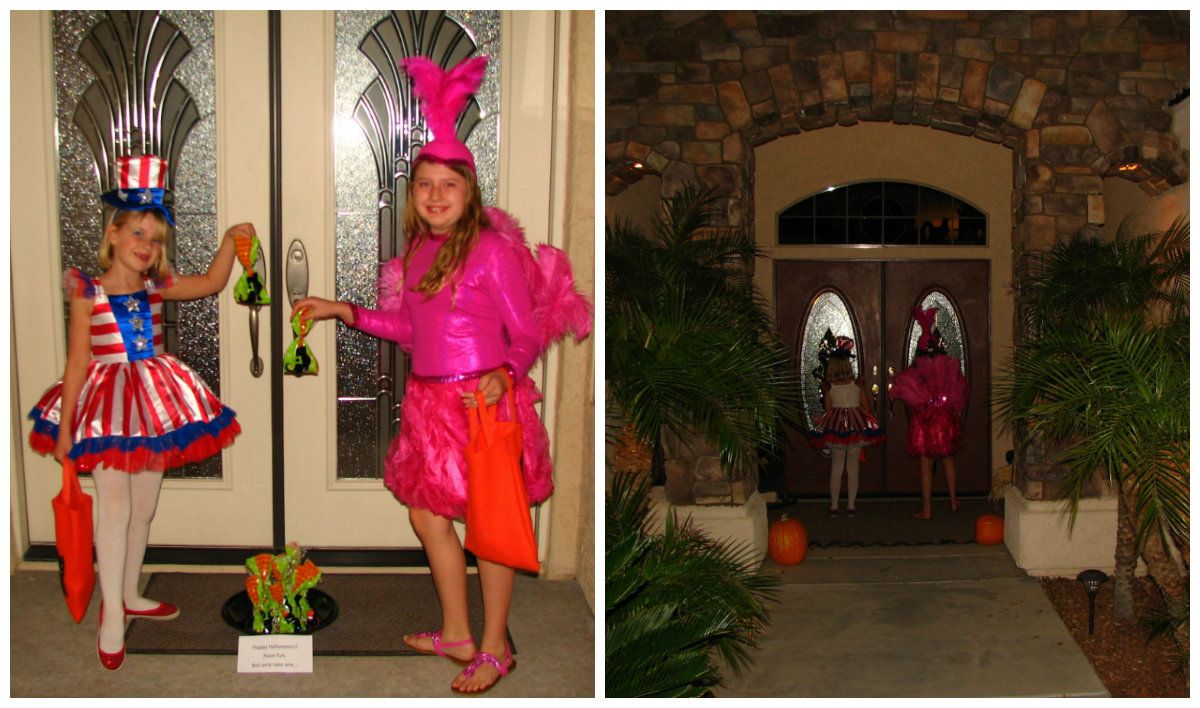 We dubbed Pearl, "Aunt Sam" after one resident asked if she was Uncle Sam. Natalie stood wobbly on one leg in her flamingo pose after being mistaken too many times for a showgirl.
Tom met a pooch dressed like him.
Tom and I got a little misty-eyed watching our daughters enjoy Halloween the way we did when we were young. Although I must say, we never approached doors as exquisite as these! We really marveled at the beautiful homes in this private, gated community of Majestic Crest. We have clients here who allowed us access. One hour on one street and the girls' bags were filled as were their hearts.
How was your holiday?
Tags: candy, costumes, first time, halloween, kids, tradition, trick or treat